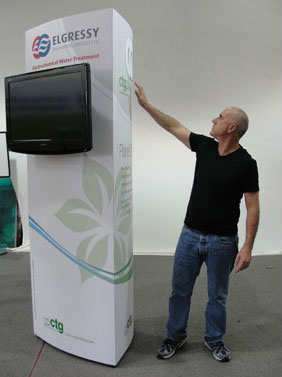 For all freestanding towers with heights over 340 cm and/or with features such as LCD, shelving etc. attached we recommend the use of a weight (ballast) at the bottom.
To hold this weight a platform base is attached to the bottom section of the EGO tower.
Below are drawings for all standard tower shapes for download in order for you to produce these platforms locally.